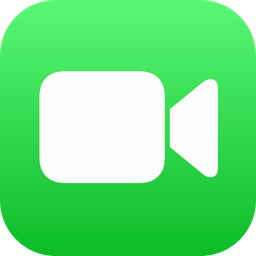 Working together online

Online therapy provides another way to access psychotherapy and counselling when face-to-face contact is not possible. Online therapy takes place over the internet or by phone, whatever works best for you. The consideration and sense of mutual exploration remain the same as face-to-face therapy - it is merely the modality that has changed. Some people even prefer online therapy since it allows them to speak openly from the comfort of their own home or even while taking their daily walk.

Sessions need to be booked in advance. Payment for online therapy is made in advance by electronic transfer or via PayPal, the secure payment system which accepts credit and debit cards (you don't need a PayPal account to use this). Please do not hesitate to contact me if you want to talk through how you might benefit from either face-to-face or online therapy. You can also register online.
Staying connected

I used to be very sceptical about the idea of online counselling. Surely psychotherapy and counselling needs the human touch? My preconceptions were well and truly tested twelve years ago when I was asked to set up a new service for a UK national health charity. Funded initially by the NHS, the organisation needed to find new ways to provide psychological support for people who found it impossible to see a psychotherapist or counsellor face to face. Where the technology has evolved at a dizzying pace, the essential components of psychotherapy and counselling have remained constant. Creating a safe space to explore is at the very heart of therapy, whether delivered online, or in a room with two comfy chairs and a box of tissues. I now offer online therapy in my private practice and have discovered that creating a shared sense of presence is more about building a good working relationship than physical proximity.
"I want to try online therapy but I am not very good with technology"

Don't worry, you don't have to be a technical wizard to meet online. As a fallback, we can always simply meet by phone. Using apps like Skype or Zoom, or even FaceTime and WhatsApp, mean we have more choices in how we meet; we can decide to do a voice only call or teleconferencing if your smart phone, tablet or computer has an inbuilt webcam and microphone (and most do). This real-time online experience of therapy needs to be booked in advance and sessions last for 50-minute session just like face-to-face sessions.

You can find out more about the different teleconferencing apps by visiting the following links, which will open a new window so you don't lose your place here:
Skype
,
Zoom
,
FaceTime
,
WhatsApp
. If you have another preferred way of meeting online, let me know and we will work something out.

Got a question?

Don't hesitate to get in touch if you have a question. If you are not used to using technology it can feel a bit overwhelming to start with. Remember, we have the fallback of meeting by phone at any time. You can send me a quick message below or give me a call on 07890 093 106. If you would like me to call you, either leave a message or send me a text and I will get back to you as soon as possible.